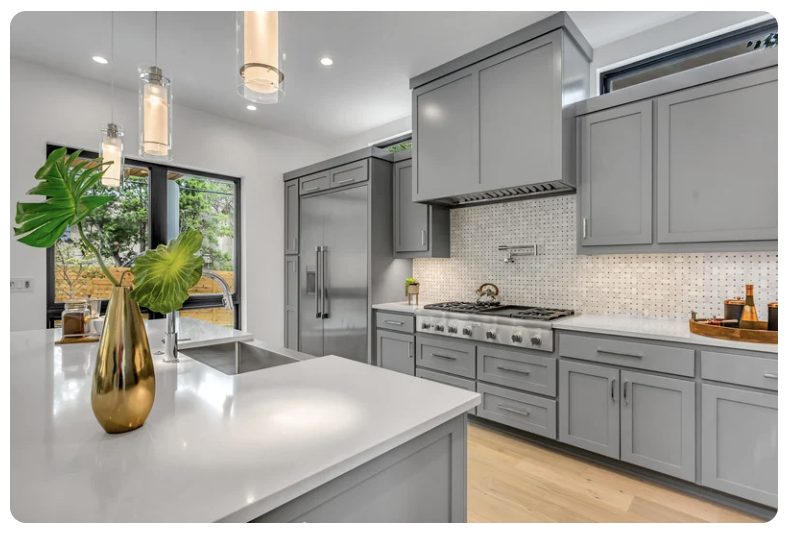 You may be thinking about selling your home, perhaps not now, but sometime in the near future. Either way, it's never too early to start prepping your home to sell. Let's take a look a checklist for success – a guide to get your home in move-in condition with these basic, budget-friendly steps.
Basic interior and exterior repairs and updates – these often go overlooked when we're living in our homes – it's what we are used to living with. But to a buyer, they are evident and could be a turnoff. Touch up any obvious cosmetic damage, such as holes or dents in the walls, peeling paint, water damage, or cracked windows and tiles. Switch out dated light fixtures, especially in the kitchen and bathrooms with more contemporary styles.
Cleaning and decluttering – this goes a long way. Obviously you're moving, so start purging and packing. Stow away personal photos, collections, and any knick-knacks you're taking with you. Remove unnecessary, dated, and larger furniture pieces that make a room feel dark and cramped. Donate or sell unwanted items. I highly recommend hiring a professional cleaning service to make your home shine and smell fresh. This will take a load off of you, leaving more time for getting your home show ready.
Refresh and brighten any spaces that could use a facelift. Freshen walls with neutral paint, remove dark, heavy curtains to let more natural light in and spotlight the windows. If carpeting is worn and stained, consider replacing it, and polish or refinish dull, worn wood floors.
Return rooms to their original purpose to match buyers' needs – During the pandemic with so many of us working from home, bedrooms may have been repurposed into offices. It may be time to convert it back – style your office with a bed, night stand, and small desk so buyers are able to visualize spaces they seek while still giving you a place to work.
Your Real Estate Agent may suggest consulting with a professional home stager who will have an objective eye and knowledge of what appeals to today's buyers. The stager can suggest solutions for furniture placement, wall color, and complementary modern accessories to make your home inviting for prospective buyers. Contact me for a no obligation consultation to help get you started!
(content courtesy of Styled, Staged, and Sold – nar.realtor/blogs)